Last Friday Project Connect presented the final "Locally Preferred Alternative" to the mayor's Central Corridor Advisory Group. As expected for months, it connects East Riverside to Highland Mall along the east side of downtown.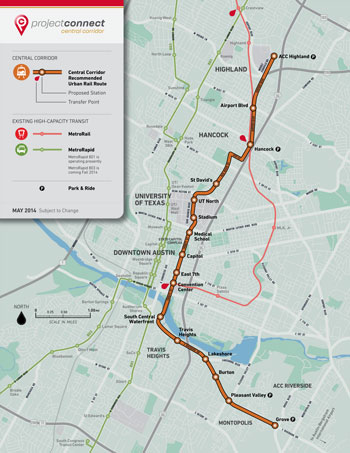 While I believe this is a bad plan, and have been heartened to hear new voices espouse similar sentiments, I have been somewhat perplexed by the calls for rail to connect to the airport by both pundits and apparently the general public as well.
Although the entire Project Connect urban rail process has generally been a train wreck, one thing they've gotten right is not connecting to the airport. Airport rail connections are a bad investment generally, and would be a terrible use of funds here in Austin. Let me take a moment to explain.